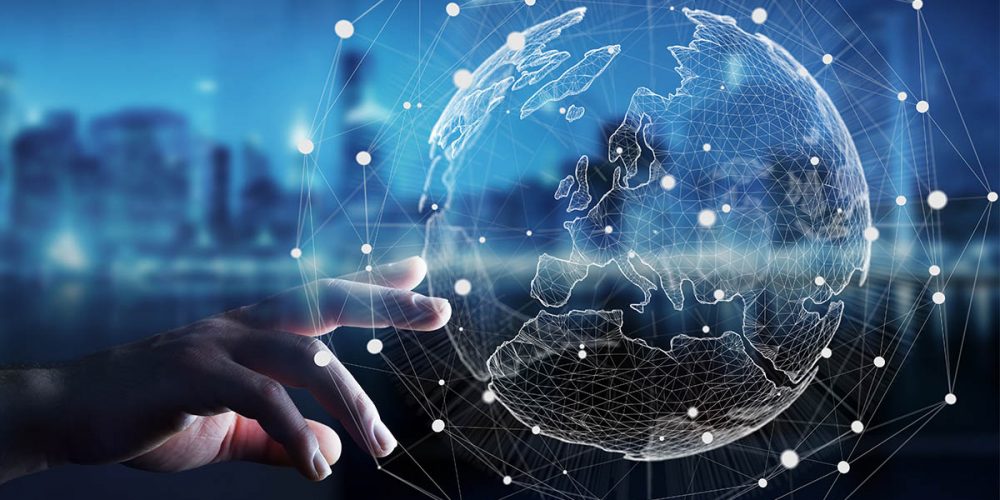 5G Advance Course
The course focused on the initial NSA (Non-Standalone) operation, also known as EN-DC. In so doing it identifies the 5G
NR (New Radio) air interface, from the physical layer operation to higher layer support of services. In addition,
SDN, NFV,5G Core network design and architecture-RAN, carrier aggregation & mobility will cover in advance training.
Course Outline
5G Introduction

NFV and SDN Background

3GPP 5G System Architecture

Non-Stand-Alone NR

NR Physical Layer Design

5G Radio Access Network (NG-RAN)

Synchronization and Initial Access

Control Channels

Data Channels

5G Mobility

5G Carrier aggregation

Beamforming and Massive MiMO

Network Slicing

5G QoS – Quality of Service

5G Security


5G KPI
Learning Objectives
After this 5G Advance courses, our main aim to teach about 5G in detail, like architecture, feature, design, core network.
Contents
5G Introduction
• How is 5G described by industry players?
• What is 5G and why? What is new?
• 3GPP standardization roadmap
• The ITU IMT-2020 5G requirements
• ITU 5G Use Cases – eMBB, URLLC and mMTC

3GPP 5G System Architecture
• 5G System architecture, functions and concepts
• NG-RAN / 5G Access Network
• 5G Core Network (5GC)
• The new service-based architecture (SBA)
• New 5GC networks functions: AMF, SMF, PCF, AUSF, UDM,
UPF, NEF etc.
• Basic traffic cases: registration and session setup

NFV and SDN Background
• What is Cloud computing?
• Hypervisors and virtualization, COTS hardware
• Network Functions Virtualization (NFV) & MANO
• SDN Controllers and Forwarding Nodes
• How NFV and SDN are used in 5G

Non-Stand-Alone NR
•5G deployment options (NSA & SA)
•Multi-RAT Dual Connectivity (MR-DC)
•EN-DC (DC between LTE and NR)
•Supplemental uplink (SUL) operation
•Spectrum sharing between LTE and NR
•User plane bearer options for EN-DC
•New functionality to support NSA-NR (X2, S1, EPC)
NR Physical Layer Design
•OFDM numerologies for NR
•NR radio frame and subframe structure
•Slots and slot formats
•Self-contained slots and flexible numerology
•Antenna Port, Resource Grid, Resource Element,
•Resource Block
•Bandwidth Part

5G Wireless Backhaul/X-Haul
• 5G-XHAUL PHYSICAL INFRASTRUCTURE
• 5G-XHAUL OVERARCHING LAYERED ARCHITECTURE
• 5G-XhAul data Plane Architecture
• 5G-XHaul control plane architecture
• 5G-XHaul based on Fronthaul(FH) midhaul(MH) Backhaul(BH)
5G Radio Access Network (NG-RAN)
•NG-RAN nodes, interfaces and identity numbers
•Radio layer 2 protocols (SDAP, PDCP, RLC, MAC)
•NR Radio Resource Control protocol (RRC)
•RRC states and state transitions
•RAN-level Notification Areas (RNA)
•NG-interface and NG Application Protocol (NGAP)
•Xn-interface and Xn Application Protocol (XnAP)
•Architectural split options (CU/DU and CP/UP split)
•CU/DU split: F1-interface and F1AP protocol
•CP/UP split: E1-interface and E1AP protocol
•User Plane protocols (NG, Xn, F1-interface)
•Relevant NGRAN signaling procedures for the above mention protocol
Synchronization and Initial Access
•SS/PBCH Blocks (mapping, transmission)
•PBCH and system information
•PRACH and the random access procedure

Control Channels
•CORESET configuration (PDCCH)
•DCI formats for scheduling and other purposes
•Coding and mapping of PDCCH
•PUCCH coding and resource selection
•UCI formats for UL feedback
•DM-RS mapping for PDCCH and PUCCH

Data Channels
•Layer 1 processing for DL-SCH and UL-SCH
•LDPC coding overview
•DM-RS mapping for PDSCH
•DM-RS mapping for PUSCH

Scheduling, HARQ and Measurements
•Scheduling of PDSCH and PUSCH
•DL and UL HARQ timing
•CSI reporting mechanisms
•CSI-RS configuration
•SRS configuration
•PT-RS configuration
5G Mobility
 

NR Idle Mode Mobility:


•

Multi-Beam Measurement Quantity.


•

NR Cell Reselection.


•

Priority Based Inter-RAT Cell Reselection.


•

NR System Information Messages.


•

Reselection to a Higher Priority Frequency or RAT Cell.


•

Reselection to a Lower Priority Frequency or RAT Cell.


•

Deleting NR Priorities.


•

Registration Area Update.

 

Xn Based Handover:


•

Handover Procedure.


•

RRC Connection Reconfiguration.


•

Path Switch Procedure.

 

RRC Inactive Mobility:


•

I-RNTI.


•

RAN Notification Area.


•

RRC Resume Procedure.

 

Inter MeNB Handover with EN-DC:


•

MeNB Handover Procedure.


•

RRC Connection Reconfiguration

5G Carrier aggregation
• NR Carrier Aggregation.
• Component Carriers.
• Contiguous and Non-Contiguous CA.
• Intra-Band and Inter-Band CA.
• PCell and SCell.
• Downlink and Uplink Carrier Aggregation.
• Carrier Allocation Specifications.
• Configuring Carrier Aggregation:
• Buffer Based SCell Activation.
• Configuring CA SCells.
• MAC CA Activation.
• MAC Buffer Status and Power Headroom Reports.
• Releasing Carrier Aggregation:
• SCell Release Procedure
Network Slicing
divining physical resources into logical Network
Network slicing using NFV and SDN
Network slice data model -NSSAI, slice instance, slice template
5G QoS – Quality of Service
• PDU Sessions and QoS Flows
• 5G QoS parameters
• QoS handling in UE, gNB and UPF
5G Security Overview
 3GPP 5G Security Architecture and Security Domains

5G-AKA (Authentication and Key Agreement)

 3GPP 5G SECURITY STANDARDS

 5G Security Requirements and Challenges


 5G Security Architecture Transformation
5G Key performance indicators definitions
Peak data rate

 

Peak Spectral efficiency




 

Control plane latency


 

User plane latency


 

Latency for infrequent small packets


 

Handover interruption time


 

Inter-system mobility


 

Reliability


 

Extreme Coverage

 

TRxP spectral efficiency

 

UE energy efficiency and battery savings


 

Area traffic capacity


 

Network energy efficiency
Beamforming and Massive MiMO
What is Massive MIMO?


•

Requirement for Massive MIMO.


•

Antenna Elements.


•

Antenna Arrays

MIMO in 5G:


•

MIMO Spatial Multiplexing.


•

SU-MIMO vs MU-MIMO.


•

Summary of Transmission Path in 5G NR:


•

Codewords, Layers and Antenna Ports

Beamforming (Massive MIMO):


•

Spatial Multiplexing vs Beamforming.


•

Creating a Beam.


•

Narrow Beams and Beam Steering.


•

Beamforming Nulls:


      •

Null Beam Steering.


•

Massive MIMO Antennas.

NR Beam Management:


•

Beam Sweeping.


•

SS Block:


     •

NR SSB, PSS, SSS, PBCH and DMRS.


•

Beam Management Reference Signals:


     •

CSI-RS and SRS.


•

Single and Multiple CSI-RS:


     •

CRI (CSI-RS Resource Indicator).


•

PMI (Precoding Matrix Indicator).


•

Transmission Based on SRS

Synchronization Signal Block Location:


•

SS Burst and Burst Set.


•

SS Block Locations.


•

SS/PBCH Block Index Indication.


•

GSCN (Global Synchronization Channel Number).


•

Beam Measurement, Determination and Reporting
Course Content
Time:

5 days
Curriculum is empty
Instructor