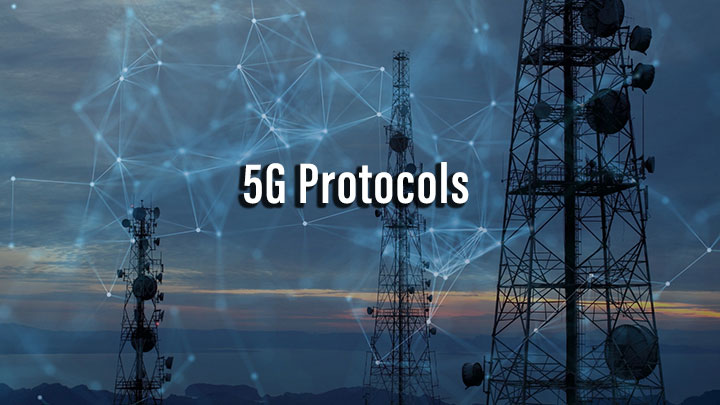 13 (Registered)

(0 Review)
5G Protocol/Classroom replay
Do you need to know what procedures are triggered in the 5G RAN and how? What messages are exchanged among the RAN and core nodes? And which protocols are used to implement them? This course provides an in-depth understanding of the various protocols and procedures in the 5G RAN. It looks into the overall 5GS and EPS architectures, the functionalities of each node, and the interfaces interconnecting them. It details how Quality of Service and the different levels of security are implemented in 5G RAN. Focus is given on the functions and services provided by various L3 signaling protocols,  AS and RRC, and the different L2 transport protocols, PDCP, RLC, and MAC. It provides a thorough discussion on the Attach procedure and the different types of mobility and dual-connectivity possibilities in 5G RAN.
Target audience:
This course is suitable for anyone who needs to have a detailed knowledge of signaling procedures in
5G RAN, like Service Design Engineer, Network Design Engineer, Service Engineer.
Prerequisites:
Successful completion of the following courses:
LTE Foundation for 5G,

5G Overview,

5G RAN NR Air Interface,


5G RAN Functionality
Contents
Explain the 5GS Protocol Architecture
Distinguish between the different EPS and 5GS protocol types
Explain the EPS and 5GS architecture, interfaces, and logical functions
Describe the split architecture
Non-Standalone / EN-DC and Standalone NR deployment
Explain Security and Evolved Quality of Service in 5G RAN
The Authentication and Key Agreement Procedure
Detail Radio Access Security
Describe Transport Network Security
QoS Flows and NR Data Radio Bearers
Describe the Reflective Quality of Service
Explain the various L3 Signaling Protocols
List the functions of the Non-Access Stratum (NAS) protocol
Describe the different procedures in the NAS layer
Explain the interaction between Radio Resource Control (RRC) and the lower layers in the control plane
Distinguish the RRC connected, inactive and idle UE states
Detail the functions and services of RRC
List the main functions and procedures of XnAP signaling protocol
List the main functions and procedures of NGAP signaling protocol
Explain the L2 transport protocols SDAP, PDCP, RLC, MAC, and GTP-U Protocols
Describe the SDAP functions in the user plane
Explain the PDCP functions and highlight the improvements from LTE
Explain the RLC functions and highlight the improvements from LTE
Describe the different RLC modes
Explain the MAC functions and highlight the improvements from LTE
Describe the contents of the SDAP, PDCP, RLC and MAC Packet Data Unit
Explain the main functions and procedures of the transport protocol GTP-U
Explain Mobility and Dual Connectivity in 5G
Describe Inactive and Idle mode mobility in Standalone and Non-Standalone NR
Detail the bearer type transitions in Non-Standalone NR
Dual Connectivity mobility
connected mode mobility in Standalone NR
IRAT handover
Course Content
Total learning:

5 lessons
Time:

3 days
5G Protocols Training